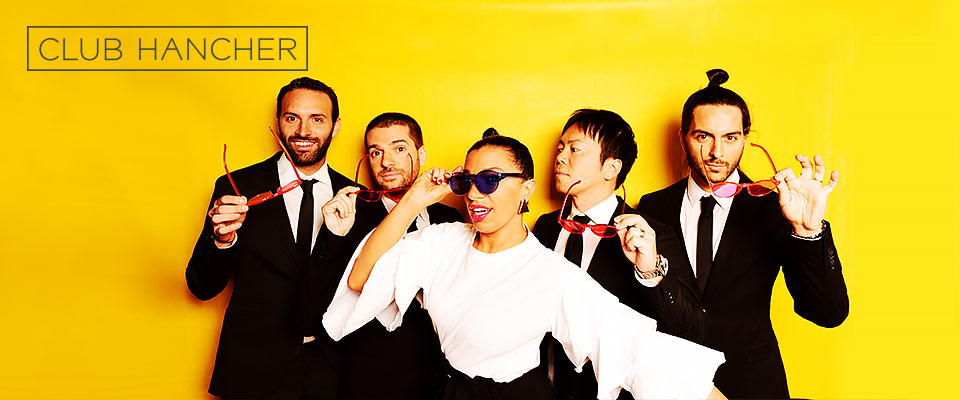 Tickets
ADULT: $25
COLLEGE STUDENT: $10
YOUTH: $10
Some folks say music is a universal tongue, but just in case, Banda Magda sings in six languages. The band's global makeup—featuring musicians from Greece, Argentina, Japan, Colombia, and the United States—means they are at home in any musical setting. From samba to French chanson, from Greek folk tunes to Colombian cumbia and Afro-Peruvian lando, Banda Magda offers you a whirlwind tour of music from every corner of the globe.
New this season! Our partners at University Catering will offer a variety of wonderful food to enjoy during Club Hancher concerts.
Food must be ordered online and in advance at this website. Orders must be completed by noon the day prior to the event. Patrons who have ordered food are encouraged to arrive 30 minutes prior to Club Hancher concerts to pick up their food.
Event Sponsors:
Dale and Linda Baker
Individuals with disabilities are encouraged to attend all University of Iowa sponsored events. If you are a person with a disability who requires a reasonable accommodation in order to participate in this program, please contact Paris Sissel in advance at (319) 467-4849 or at paris-sissel@uiowa.edu.