Iowa City West High School Show Choir Winter Swing Show
Featuring Showtime and The Good Time Company
Presented by
Iowa City West High School Show Choirs
The Winter Swing Show is an opportunity for the public to take in the 2017-18 Iowa City West High School Show Choir Competition Shows before they begin their season in January. The concert will consist of West High's varsity show choir, The Good Time Company,  as well as West High's mixed prep group, Showtime. The show will also feature individual student acts as well as West's contemporary a cappella ensemble, Vox Novus.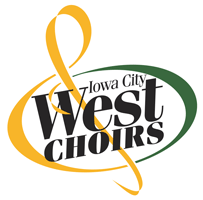 Running time: 1 hour 30 minutes
Individuals with disabilities are encouraged to attend all University of Iowa sponsored events. If you are a person with a disability who requires a reasonable accommodation in order to participate in this program, please contact Hancher in advance at (319) 335-1158.