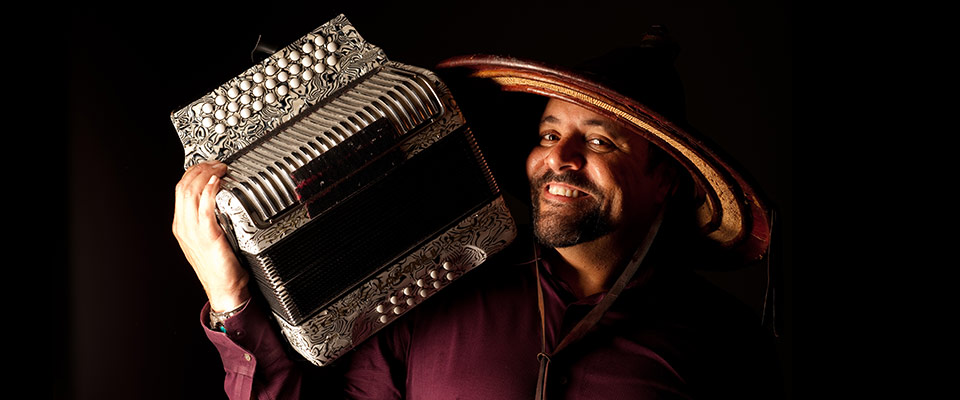 Terrance Simien & The Zydeco Experience
Wednesday, July 26, 2017, 7:00 pm
Join us for a free pop-up concert by Terrance Simien & The Zydeco Experience. They spread joy wherever they play and are eager to spread that joy once again in Iowa City.
The concert is presented in conjunction with the joint conference of the Iowa Presenters Network and the Plains Presenters Network, which Hancher is hosting.
Hear the band at www.terrancesimien.com.
UPDATE
Tonight's pop-up concert will not be held outdoors due to a stormy forecast. The free concert will take place in Hancher Auditorium on the Hadley Stage.

Both the Stanley Café and Concessions in the Smith Lobby will not be open tonight.
Individuals with disabilities are encouraged to attend all University of Iowa sponsored events. If you are a person with a disability who requires a reasonable accommodation in order to participate in this program, please contact Hancher in advance at (319) 335-1160.