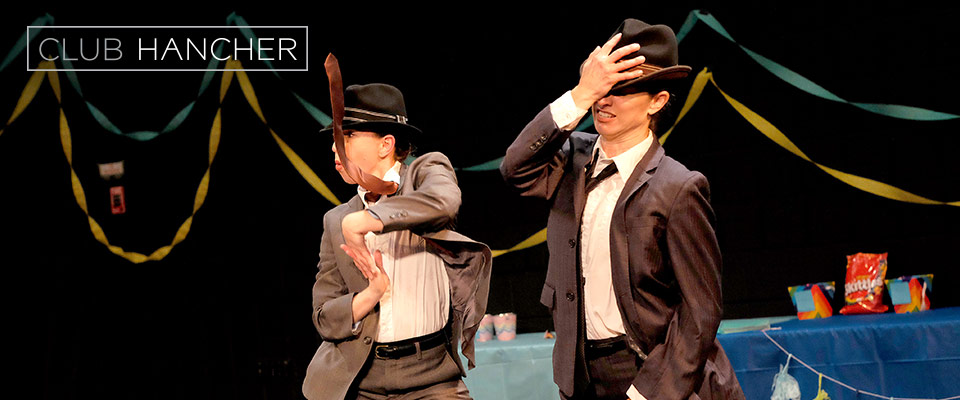 Monica Bill Barnes & Company
Presented by
Hancher
Department of Dance
Tickets
ADULT: $25
COLLEGE STUDENT: $10
YOUTH: $10
It's an after-work office party. It's also a dance show. Dancers Monica Bill Barnes and Anna Bass (last seen in Iowa City with Ira Glass in Hancher's presentation of Three Acts, Two Dancers, One Radio Host) crash a party that the whole audience is invited to. Dressed in men's suits and playing a pair of guys everyone knows, the duo desperately tries to win over the crowd. It's painfully—and hilariously—clear that these two are terribly unsuited for the roles they insist on playing.
While in Iowa City, the company will choreograph a new work for dancers in the UI Department of Dance that will be performed during Dance Gala at Hancher on November 10 and 11.
Season Sponsor: WEST MUSIC
Event Sponsors:
General Hancher Partners
Hancher Circle Donors
Individuals with disabilities are encouraged to attend all University of Iowa sponsored events. If you are a person with a disability who requires a reasonable accommodation in order to participate in this program, please contact Hancher in advance at (319) 335-1158.