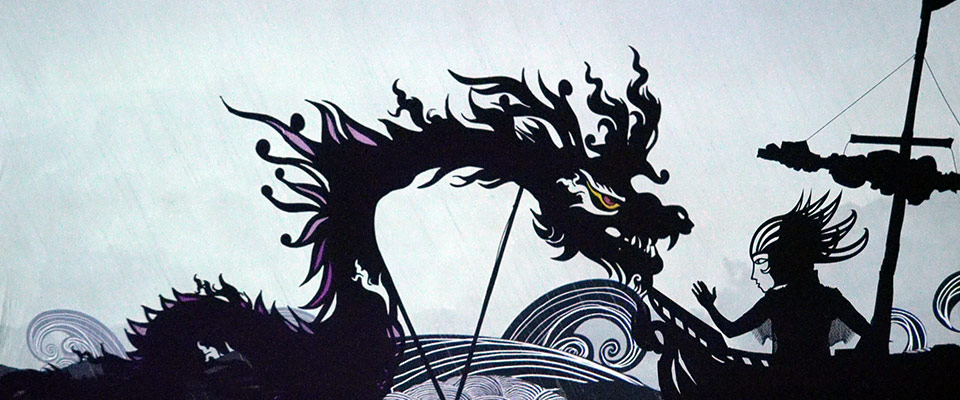 Feathers of Fire: A Persian Epic
Tickets
ADULT: $40 | $20
COLLEGE STUDENT: $36 | $10
YOUTH: $20 | $10
This performance is a Group I event and eligible for a 20% discount when buying 5 or more Hancher season events in a single order. More about available discounts.
Part of Embracing Complexity
Created by Hamid Rahmanian, a Guggenheim fellowship-winning filmmaker and visual artist, Feathers of Fire is an ambitious shadow play recounting the fates of star-crossed lovers. The magical tale of Zaul and Rudabeh is drawn from the tenth-century Persian epic Shahnameh (The Book of Kings). Casting shadows on a cinema-size screen, puppets, costumes, masks, scenography, and digital animation will bring the story to life. With techniques conceived by shadow master Larry Reed and an original score composed by Niyaz, Feathers of Fire is epic entertainment for the entire family.
Season Sponsor: WEST MUSIC
Event Sponsors:
ACT
Lee and Kazi Alward
Ed and Ann Lorson
John R. Menninger
Fritz and Elizabeth Viner
 
Running time: 1 hour, 10 minutes
Individuals with disabilities are encouraged to attend all University of Iowa sponsored events. If you are a person with a disability who requires a reasonable accommodation in order to participate in this program, please contact Hancher in advance at (319) 335-1158.