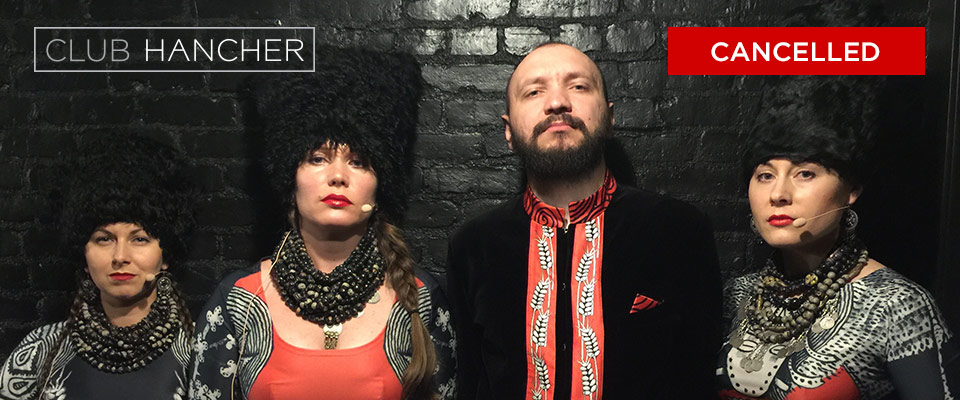 Tickets
ADULT: $25
COLLEGE STUDENT: $10
YOUTH: $10
This performance is a Group I event and eligible for a 20% discount when buying 5 or more Hancher season events in a single order.
Thursday, April 19, 2018, 7:00 pm
Thursday, April 19, 2018, 9:30 pm
CANCELLED: Due to personal issues, the band has canceled its Spring 2018 tour.
The band's name means "give-take." The band's members call the mix of influences "ethno-chaos." The band's voice is singular. Built on a base of Ukrainian folk music, the sound of DakhaBraka is equal parts old and new—a punk take on established traditions stirred together with a world of grooves.
Season Sponsor: WEST MUSIC
Event Sponsors:
Dale and Linda Baker
Individuals with disabilities are encouraged to attend all University of Iowa sponsored events. If you are a person with a disability who requires a reasonable accommodation in order to participate in this program, please contact Hancher in advance at (319) 335-1160.