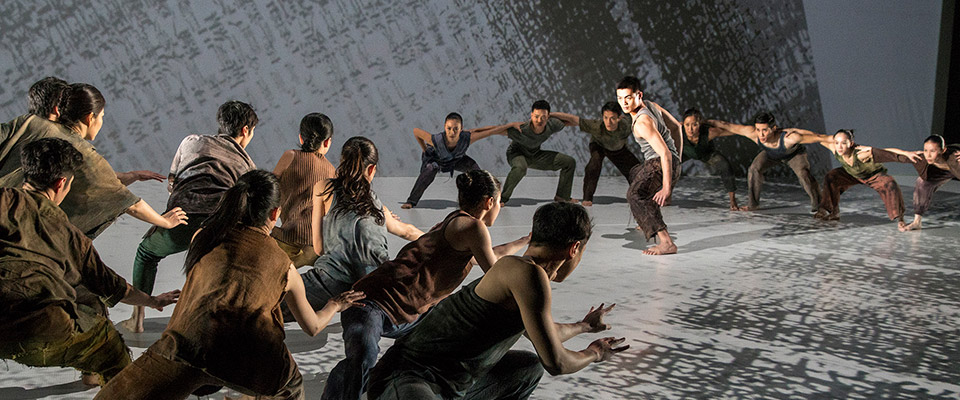 Cloud Gate Dance Theatre of Taiwan
Formosa, Concept/Choreography by Lin Hwai-min
Tickets
ADULT: $60 | $50 | $40
COLLEGE STUDENT: $54 | $10
YOUTH: $30 | $10
This performance is a Group I event and eligible for a 20% discount when buying 5 or more Hancher season events in a single order. More about available discounts.
Lin Hwai-min is the founder and artistic director of Cloud Gate Dance Theatre of Taiwan. He is also a University of Iowa graduate, earning his MFA from the Iowa Writers' Workshop in 1971. He received his first training in modern dance while he was a UI student. After studying at the Martha Graham Center of Contemporary Dance, he founded Cloud Gate in 1973. The company blends Asian traditions with a modern sensibility to create beautiful works performed to great acclaim around the world. Formosa is inspired by the landscape and history of Taiwan while also reflecting on universal human experiences.

This tour is made possible by the grants from the Ministry of Culture and the Ministry of Foreign Affairs, Republic of China (Taiwan).

Formosa was co-produced by The National Performing Arts Center - National Theater & Concert Hall, Republic of China (Taiwan); National Kaohsiung Center for the Arts (Weiwuying), Republic of China (Taiwan); Sadler's Wells, London, UK; Theatre de la Ville, Paris, France; Carolina Performing Arts, University of North Carolina at Chapel Hill; Movimentos Festwochen der Autostadt, Wolfsburg, Germany.

Season Sponsor: WEST MUSIC
Event Sponsors:
Alan and Liz Swanson
 
Running time: 1 hour, 10 minutes
Individuals with disabilities are encouraged to attend all University of Iowa sponsored events. If you are a person with a disability who requires a reasonable accommodation in order to participate in this program, please contact Hancher in advance at (319) 335-1158.