Hancher Auditorium, IIHR—Hydroscience & Engineering, and the City of Iowa City Proudly Present: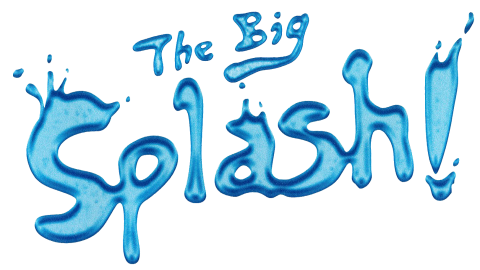 A spectacular celebration of—and on—the Iowa River
In 2020, August 15 and 16, The Big Splash! will celebrate the river at the center of our community—and the 100th anniversary of IIHR–Hydroscience & Engineering, a global leader in fluids-related research and education.

Ambitious in scope and intended for people of all ages from around the community and the world, The Big Splash! is a big deal.
The Main Attraction!
The Amazing River Parade
Artists and engineers come together to create a fantastic and whimsical parade on the Iowa River. Floats will be created by commissioned professionals and by artists from far and wide. The result will be truly amazing!

Other Participating Artists and  Planned Activities Include:
•  Architects of Air
•  Quixotic
•  The Flying Wallendas
•  Victor Quijada and RUBBERBANDance Group
•  Machine Dazzle
•  UI theme semester programs
•  And more!

Our spectacularly special curator of hydro-edu-tainment!
Longtime Hancher friend and favorite Tomáš Kubínek has graciously undertaken the task of helping to curate The Big Splash! Known for making waves everywhere he goes, Kubínek's keen eye for the zany, wacky, and wonderful will ensure The Big Splash! is nothing short of a tsunami of surprises.
Supporters
We are grateful to our supporters who are helping to steer The Big Splash!

Admiral
Hancher Auditorium / The University of Iowa
IIHR – Hydroscience & Engineering and The College of Engineering / The University of Iowa
The City of Iowa City

Commodore
Anonymous Family Foundation
Leonard and Marlene Hadley
Jeffrey and Kristine Nielsen
Sue Strauss
Herbert A. and Janice A. Wilson

Captain
Greater Cedar Rapids Community Foundation, GreatAmerica Financial Services Corporation Donor-Advised Fund
Think Iowa City

Pirate King
Robert F. and Judith C. Boyd
James and Loretta Clark
Donald W. Heineking
Hills Bank and Trust Company
Nancy Kennedy and Family
Arthur and Ginger Nowak
Alan and Liz Swanson
Chuck and Kim Swanson
University of Iowa Community Credit Union
Rhoda Vernon
Sara Wolfson