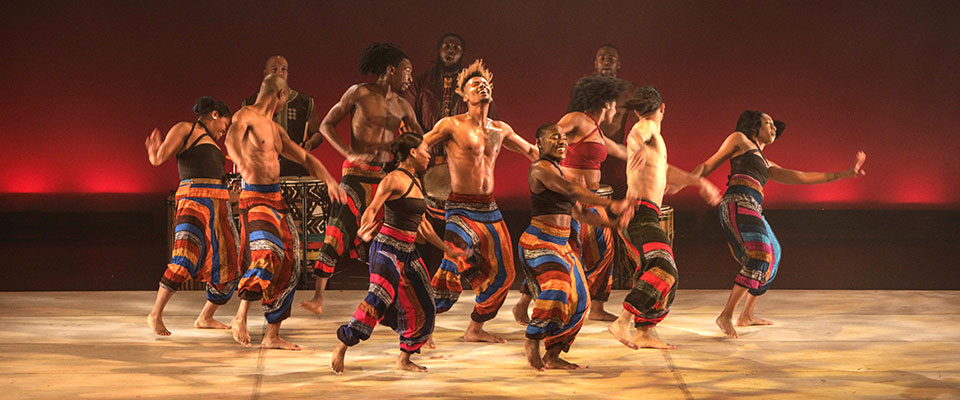 Saturday, September 11, 2021, 7:30 pm
A HANCHER CO-COMMISSION
Step Afrika! returns with a tale of resistance, resilience, and reclamation. Grounded in the Stono Rebellion of 1739, which led to the banning of drums among African slaves, Drumfolk celebrates the beat entering the very bodies of persecuted people. When the heartbeat replaces the drumbeat, the people become the drumfolk.
The presentation of Drumfolk was made possible by the New England Foundation for the Arts' National Dance Project, with lead funding from the Doris Duke Charitable Foundation and The Andrew W. Mellon Foundation. The presentation of Drumfolk is also supported by the National Endowment for the Arts.
Individuals with disabilities are encouraged to attend all University of Iowa sponsored events. If you are a person with a disability who requires a reasonable accommodation in order to participate in this program, please contact Hancher in advance at (319) 335-1158.